Benefits of using a Log Splitter
During winters, it becomes vital to keep your living environment and yourself warm. That is the time when usually gas or electric heaters are used for keeping everything warm. However many of the houses still have the traditional fireplace and using firewood for keeping house warm is much more cost-effective and eco-friendly solution.
In comparison to gas and electricity, wood is way cheaper and it being carbon-neutral becomes friendly for environment too. In order to use your fireplace, you would need sufficient amount of logs split. To get the job of splitting logs done with less time and energy consumed, a log splitter is the most beneficial tool. This tool offers convenient splitting and makes the job a whole lot easier.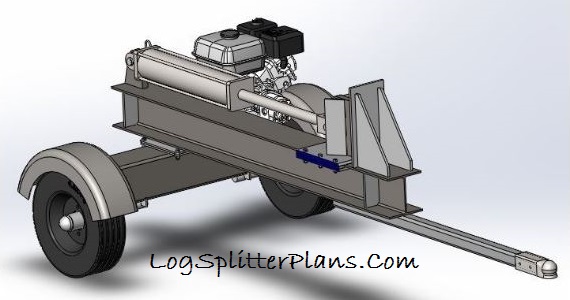 Variety of Log Splitters
When looking for a log splitter, you will find a number of top rated log splitters from different manufacturers and of different styles. All of the types are capable of offering you evenly chopped woods however you can choose a specific one according to your requirement. You can find some small splitters that would be sufficient for home use and there will be some huge industrial use products too available in market. With varied choices you need to make your own decision.
Benefits of Using a Log Splitter
A log splitter offers varied benefits to its users. Some of the major advantages of using a log splitter include:
Improved Performance:
This tool makes chopping of wood for fire quite easy and quick. If you are using an electric log splitter, you can save a lot of time with less physical exertion required for splitting. With the use of a log splitter, you will surely be able to increase your productivity. With less time and efforts, you will be able to cut through a large number of log stock.
Ease of Moving:
One of the key features of a log splitter is its easy transferability. Most of the high-end splitters include rubber wheels that gives you ease of moving this tool around for varied applications of splitting at different places. This feature makes your job much easier as you can easily move the tool and start working around wherever you want. It also makes storage easier as when your log splitting job is done, you can move your splitter to storage with ease. Whereas with other conventional tools like axes, you may be straining your shoulders, hands and back as you need to carry it along each day for operation and storage. Log splitter prevents you from this hassle of lifting heavy tools.
Simple to Use:
Log splitters are no difficult to use. You can easily learn to operate your log splitter by following detailed user-manual that you get with each model and make. This manual gives you comprehensive knowledge about using and maintaining your log splitter.
Safe Tool:
This tool is much safer to use for splitting than other tools and this you would make out as soon as you begin using it. All other manual tools such as axe have risk of injury. While using such tools, you hand may vibrate as you hit the piece of log hard. Such immense pressure and vibration may have harmful effects on your body and health. This shock and pressure can have adverse effects on your muscles and joints and with use over time you may begin to experience some pains that may become persistent. Moreover gripping these manual tools is also difficult and losing a grip may result in a severe injury. It is surely not a good choice for your health when you have a tool like log splitter that saves you from all such hassles.
Environment-friendly Tool:
Log splitters are not only feasible for use but they are also environment-friendly tools that get your work done without causing any harm to your environment.
Get a log splitter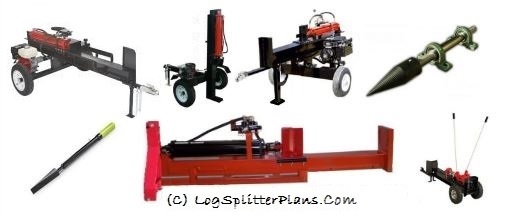 Now that you know that this tool is much more convenient and safe to use and at the same time it offers you increased productivity and performance, you may want to get one for yourself. Before opting for a log splitter, you should analyze which type of tool you need. Log splitters are of different types including manual, electric and gas.
f you are looking for something cheaper, manual can be your choice however this tool would need some of your energy for operation and you need to be extra diligent for safe use. The other type is electric or gas splitter. Electric one is most convenient to use but is the most expensive choice. But for areas where there is no electricity, a gas log splitter would be the most suitable choice. No matter which type you wish to get, it is best to visit stores, check features, online prices and reviews before you actually buy one.
Conclusion
Log splitters are investment over long run and thus you should make a viable decision that would suit your working environment and pocket. A log splitter gives you increased production and you can split a huge number of logs that would not be possible with any hand tool such as axe.
With log splitters on market, you should not be spending hours for cutting small quantity of wood. No need to work throughout the day for splitting wood. Get a log splitter and enjoy convenient, safe and reliable splitting without facing any painful injuries or aches with dedication of hours of labor.
Choose your log splitter wisely
Splitting logs can be really tiring and consumes a lot of your time. In order to save your time and to improve efficiency of splitting logs, the ideal choice is to use a log splitter. With different types of log splitters available in market, it typically depends upon your choice and preference in terms of convenience and budget for which type you think is the best splitter for you.
If you have to deal with large quantity of logs with reduced risk and consumption of time, it is best to look for an electric log splitter. On one hand when these log splitters are highly productive and efficient machines, they are also expensive. If you are not willing to spend or do not have a budget for an expensive machine, you can even build a log splitter with easily available simple components. Building a splitter on your own would save you a lot of money that you may need to spend in acquiring a high quality log splitter.