High Top Log Splitter Plans
The high-top log splitter offers a more natural working height for back comfort. This is especially suitable for loading and unloading from pickup trucks and other table height surfaces.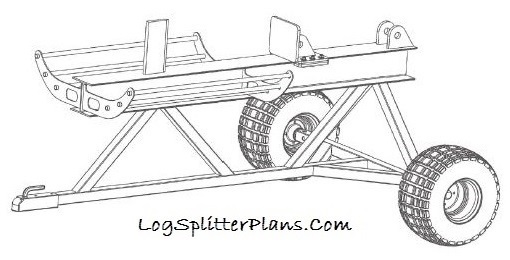 With the more upright working height of the high top log splitter plans design, you will notice less operator fatigue and faster firewood production.
This in turn can lead to bigger profits if you're producing firewood on a commercial basis to sell.
How To Build A High-Top Log Splitter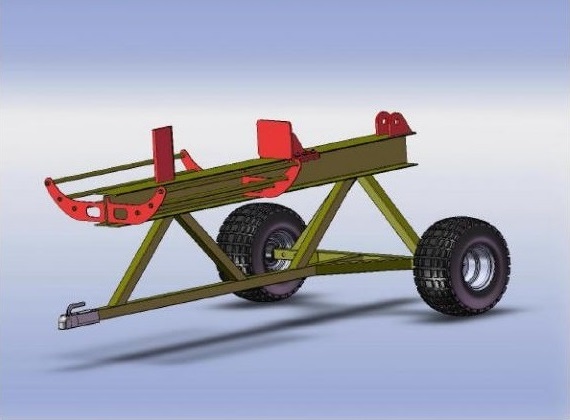 With this simple design and the readily available parts from project21designs.com you can be up in running in no time.
The great part is that it's a much faster project when you can purchase many of the main components to speed up the fabrication and assembly process.
To look at the available log splitter kits for this log splitter visit https://project21designs.com/log-splitting-kits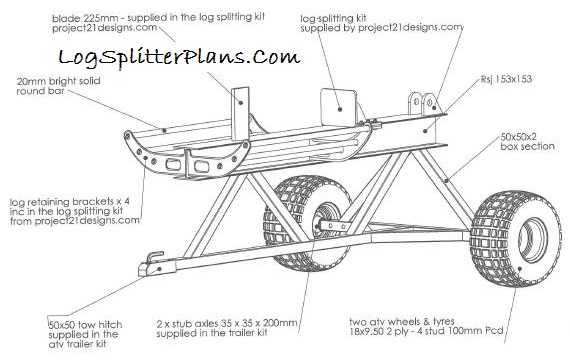 Fabricating this unit can be a breeze with the High-Top Log Splitter Plans that are available in pdf format. These plans give you the general information needed to fabricate the main frame and I-beam assembly.
The High Top Log Splitter Components List
ATV Trailer Kit, these can be found online or on ebay and amazon, but may not be readily available in all areas.

These kits will supply all the parts needed to get your contraption hooked up to your vehicle and rolling down the road. They should include:

Trailer Hitch Assembly
Axels with hubs and lugs
Wheels and Tires
Hydraulic Splitter Attachment Components
Log Splitter Guide Kit. this includes the main i-beam glide assembly that pushes the log into the splitting wedge.
It also includes the mounting brackets for the hydraulic cylinder to be attached, both on the fixed end of the beam, and on the glide assembly.
Plus you get the log cradle brackets to assemble the cradle to catch split logs
Shims for the glide system allow you to properly adjust the glide assembly attachment to the main beam for reduced friction.
The log splitting kits from project21designs.com allow you to build a hydraulic splitter using laser cut steel components that are ready for assembly & welding. Kits include a splitting blade, push plate, adjustable guide rail system, 4 = hydraulic cylinder brackets & 4 = log cradle brackets

The kit was designed using a 3d computer aided design software program and all parts are laser cut for clean accurate fabrication.

Additional components needed include
Hydraulic ram
Spool valve
hydraulic supply

i.e. hydraulic power pack, tractor, skid steer, etc.